Worry Free
A Proven Way to End Chronic Worry and Lower Your Anxiety For Good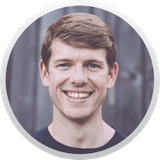 A New Course Taught by Dr. Nick Wignall
Who is this course is for?
😬 You're a worrier and you're sick of all the stress and anxiety it causes.
🥵 Your worry is affecting your relationships. It's difficult to be present with people you love because you're constantly in your head imagining the worst.
🙇‍♀️ It's hard to concentrate on work, stay focused, or stick with your goals because of worry and overthinking.
🤷‍♂️ You've tried other approaches to worry that didn't really work. You learn best by doing and prefer practical, actionable advice to theory and concepts.
---
What you will get out of this course
🧠 You will understand the psychology behind chronic worry and anxiety.
✅ Build anti-worry habits to lower your stress and anxiety long-term.
⭐️ Learn The C.A.L.M Method, a healthy and sustainable way to manage intense worries in the moment.
💬 Transform your mindset around worry and anxiety from combative to compassionate.
---
How the course works
🖥 Worry Free is a self-paced course. You can work through the lessons and exercises anytime and at your own pace.
💎 You will get lifetime access to the course content and material, including newly added features over time.
🎯 The course is purposefully brief and targeted. No fluff. You can work through the whole thing in under 2 hours.
---
Course outline
👋 Intro and Welcome. Overview, disclaimers, and how to use the course effectively.
⚙️ The Mechanics of Worry. How worry works, why we get stuck, and how to break the chronic worry habit for good.
📝 Scheduled Worry. How to use scheduled worry time to retrain your mind's tendency to worry always and everywhere.
💆‍♀️ The C.A.L.M. Method. A simple framework to manage intense worries in the moment. Stop avoiding worry and learn how to confront and move past it in a healthy way.
🏋️‍♂️ Mindfulness Practice. A practical approach to using mindfulness to strengthen your attentional muscles and detach from worry and anxiety confidently.
📈 The Plan. A structured, 30-day plan for implementing the core practices and habits.
🎁 Bonus Content. Over time, extra content will be added to the course to help supplement and reinforce the core principles and practices.

Get the Course Today
You'll get immediate access to the course + lifetime access, including future updates and new content added over time.