Worry Free
End chronic worry and anxiety. For good!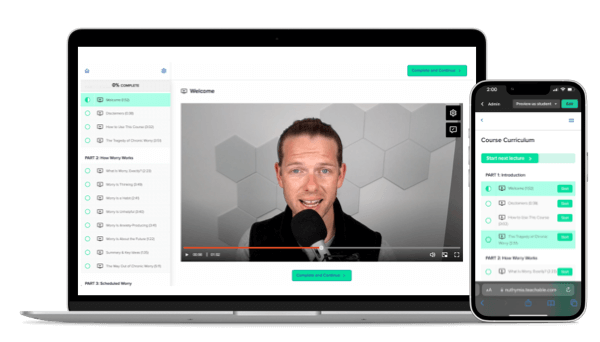 Learn the exact step-by-step method I teach my own clients to:
✔ Stop overthinking & catastrophizing
✔ Build a calm & confident mindset
✔ Be more present with loved ones
✔ Stay focused and clear in your work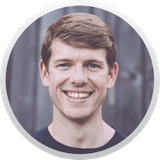 A Digital Masterclass Taught by Dr. Nick Wignall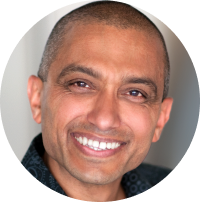 "Helped me change my 'stinking thinking!'"
"I loved the simple and actionable guidance. The worry journalling exercise was especially helpful."
Bobby Bakshi | Consultant
Who is this course is for?
😬 You're a worrier. But you believe deep down it's not a fate you're doomed to for life.
🥵 Your worry and anxiety are causing problems in your relationships. Your insecurities and fears make it hard to be present and assertive with the people you love.
🙇‍♀️ It's hard to stay focused and productive in your work. All the worry, second-guessing, and self-doubt leads to a lot of avoidance and procrastination.
🤷‍♂️ You've tried other approaches to worry and anxiety that didn't really work. You learn best by doing and prefer practical, actionable advice to theory and concepts.
🚀 You're sick of chronic worry and all the stress and anxiety it causes. You're ready to do the work you need to find true peace of mind.
---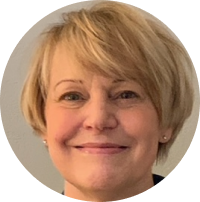 "I was a little skeptical because I wondered if I would learn anything different…"
"But it's been so empowering! The way you've explained and simplified how to practice mindfulness, for example—it's taken off the pressure when my mind wanders and I can stop wondering if I'm doing it right :)"
Kathleen Brough | Retired
---
What you will get out of this course
🧠 Understand the core psychological mechanism that drives chronic worry and anxiety.
✅ Build practical habits that will make you resilient to worry and anxiety in the future.
⭐️ Learn The C.A.L.M Method, a simple and effective technique to manage intense worries in the moment.
💬 Transform your mindset from avoidant and afraid to confident and calm.
---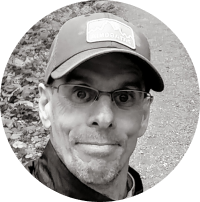 "Refreshing and helpful!"
"It is helped me see pass my self-sabotaging of fear and worry; to move forward through the fear and discomfort to see that it is not as bad as my mind makes it out to be."
Michael Price | Web Developer
---
How the course works
🖥 Worry Free is a self-paced course. You can work through the lessons and exercises anytime and at your own pace.
💎 You will get lifetime access to the course content and material, including newly added content and material over time.
🎯 The course is brief with zero fluff. You can work through the whole thing in under 2 hours.
---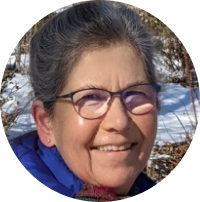 "The course has given me a template for managing worry and minimizing anxiety."
"I appreciated the simplicity & practical applications in real life. I now have a much better relationship with worry."
Diana Hamer | Retired MD and Artist
---
Course outline
👋 Intro and Welcome. Overview + how to use the course effectively.
⚙️ The Mechanics of Worry. How worry works, why we get stuck, and how to break the chronic worry habit for good.
📝 Scheduled Worry. How to use scheduled worry time to break the habit of chronic worry for good.
💆‍♀️ The C.A.L.M. Method. A simple framework to manage intense worries in the moment. Stop avoiding worry and learn how to confront and move past it in a healthy way.
🏋️‍♂️ Anxiety-Focused Mindfulness. A practical approach to using mindfulness to strengthen your attentional muscles and detach from worry and anxiety confidently.
📈 The Plan. A structured, 30-day plan for implementing the core practices and habits.
🎁 Bonus Content. Over time, extra content will be added to the course to help supplement and reinforce the core principles and practices.
---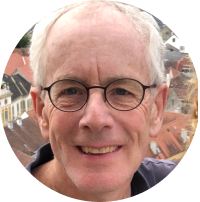 "Clear, concrete ways to deal with worry and anxiety."
"I've heard people throw around some of the ideas you express in the course, but you're so clear and specific that I feel I can do all the exercises you're recommending."
Richard Wills | Physician
Get the Course Today
When you purchases the course, you get lifetime access, including future updates and new content added over time.